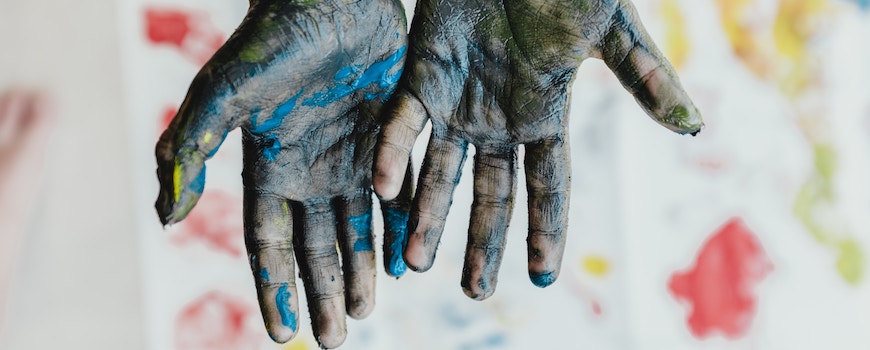 The benefits of an early childhood education
The early years of a child's life are a significant time in their development. The Australian Early Development Census tells us that an individual's successes, health and emotional wellbeing are rooted in their early childhood. It is thought that if young children can be raised 'right' in the early years, we can expect them to thrive throughout school and into their adult lives. The availability of the necessary experiences at the right stages of development are crucial factors in determining the quality of a child's early development. Here is everything you need to know about early childhood education.
There are many ways an early childhood education can benefit your son. Children who are exposed to structured learning in the early years have better social skills and are able to engage with others more effectively. They acquire the skills to listen, to share and cooperate, and to express their own ideas. Early education improves a child's attention space as they explore their curiosity and discover new things – all while developing their ability to listen, follow instructions and work in a group or independently. Stronger literacy and numeracy skills are cultivated, as early education develops a strong foundation for a child's physical, mental, emotional and social development.
Being in an environment that promotes optimal early childhood development increases the chances of successful transition into school. Research has found that children who attend a high-quality early learning program are up to 40 percent ahead of their peers by the time they reach Year 3. Non-participation in early learning can be thought to hinder a boy's progress at this key developmental stage.
Early learning programs place a strong and central emphasis on play-based learning – play is essential for young boys. Through play, boys develop:
Communication
Knowledge
Creativity
Fine and gross motor skills
Social skills
When young children play in the appropriate environment, they learn to explore, identify, negotiate, take risks and create meaning in their lives. Research has found that children who engage in quality play experiences are more likely to have well-developed memory skills and language development. They are able to regulate their behaviour, leading to enhanced school adjustment and academic learning. Play – whether with toys, getting dirty or even rough and tumble– helps with boy's brain development, increases flexibility and improves their potential for learning in life.
Single-sex versus coeducation
It's a well-versed debate, single-sex versus coeducation? Which option is right and more importantly, right for your son as he begins his educational journey? Ultimately, it comes down to the individual and their needs. There are many benefits to each philosophy, here are some advantages of a single-sex education for your son.
Single-sex education can be extremely beneficial for children's learning as their gender-specific needs are understood and met. Boys are naturally more energetic and active than girls – in a coeducational classroom, boys can struggle to sit still and focus as the class is taught as a whole. However, single-sex schools adapt their teaching to suit and address their learner's nature and developmental habits. Boys learn differently so it is thought they must be taught differently to their female counterparts.
Girls mature faster than boys, an all-boys single-sex learning environment eases the pressure on boys, which allows them to learn and acquire skills at their own pace. Any concerns about how they are perceived by the opposite sex is removed, boosting self-esteem and giving students the confidence to try new things. It is thought that single-sex schools also provide more opportunities tailored to boys and girls. It offers a safe place for students to take chances, express emotions and explore interests that can be perceived as being 'for girls' or 'for boys' in coeducational schools.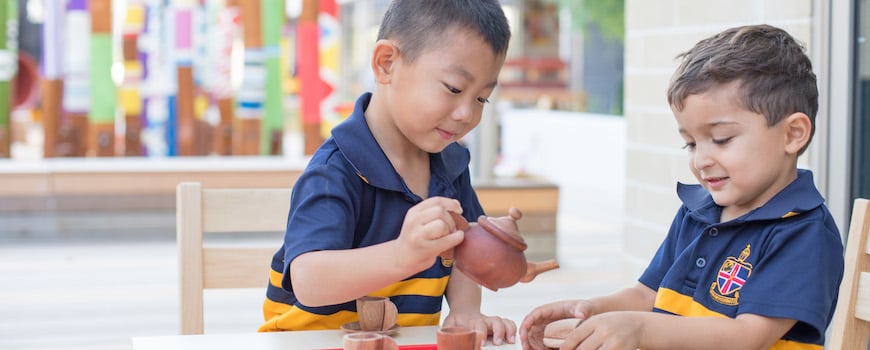 What to look for in early childhood education centres
It's never too early to start researching schools for your child, especially so early on in life. It's important to remember, however, that early childhood education is not simply a babysitting service – these learning centres provide an experience where your son will learn vital skills that will carry him throughout school.
Downloading a school's prospectus is a good place to start – this will give you solid insight into their approach and philosophies. Next, experience this for yourself – there are a number of things to look out for when you visit an early education centre. Good early education centres have a vibrant setting and an active and creative environment. The children have a positive demeanour – they are visibly happy and engage with what the teachers are doing. The school has strong procedures to ensure safety, such as appropriate door handle height, safety gates and an effective sign in and sign out process. The teaching staff are attentive, interact positively with their students and have an evident passion for young children.
A good early education centre should have a set of clear learning outcomes in place that are designed to help a child learn and grow. They will identify and target potential strengths and weakness areas to best prepare them for school, all in the context of play. When your son is in the right environment, he will be confident to try new things, which ultimately serves to build the necessary foundations as he grows to become a young man.
The teaching staff
Teaching staff play a key role in young children making the most of their early education experience. Quality and passionate teaching staff are essential because when teachers do their job well, a child's learning is maximised. Though there may be a strong and proven curriculum, a good teacher is still required to present and reinforce these ideas in an effective way – for young children, experiential learning is key area of focus. In the context of play, a good early years teacher introduces key themes, provides materials and helps children expand on their ideas in a hands-on and engaging way.
Quality teaching staff have an educational philosophy that they stand by, to see young people flourish and become individuals of good character and integrity. Good teachers outwork these philosophies in an innovative way.
Early learning teaching staff also pay attention to student performance. Though some think that the early years are far too young to talk about academic performance, strong early childhood education centres will keep track of the development of individual children. Non-academic assessments are implemented to help teachers and parents measure developmental traits such as self-confidence, clarity in communication, perseverance and fine motor skills. Identifying developmental delays, learning challenges and health problems is another aspect of a good teacher's job.
Quality teachers will do their best to prepare your son for Kindergarten and beyond, by helping him to develop the necessary social skills, such as taking turns and playing cooperatively. Teaching academic skills, like identifying letters and numbers, counting and naming shapes, and pastorally caring for them in a way that supports and empowers them to be confident.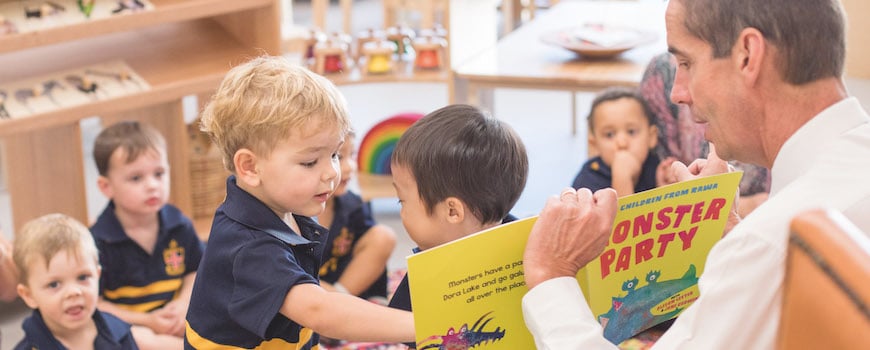 Deciding factors to make your decision
How do you know if your son is ready for an early childhood education centre? Fortunately, there are ways you can help prepare your son for pre-school at home. There are a number of factors that can affect your decision when choosing the right education centre for your son. How much will it cost to send your son to this school for his entire schooling years? It's important to keep in mind that it really comes down to the value the school offers you, rather than fees they charge. There are fantastic low-fee early learning centres that provide parents and students with a high level of value.
What does the school prioritise and champion? Is there a similarity between the values at home and the values held by the school? If values and priorities are alike, students are likely to feel more comfortable and secure in a familiar environment that mirrors your family beliefs. It's important that you agree with the values that the school instils in your son. How the school is run will ultimately determine the quality of the education your son receives. As parents, it may be useful for you to get to know the Head of the School to discuss his approach to leadership and education.
How does the school compare to others?What does the school offer in comparison to those in your local area? What does a typical day look like for a student? Does it have the breadth of opportunities available that will will meet their unique needs? Consider the different learning pathways, support programs and even co-curricular options on offer in your decision-making process.