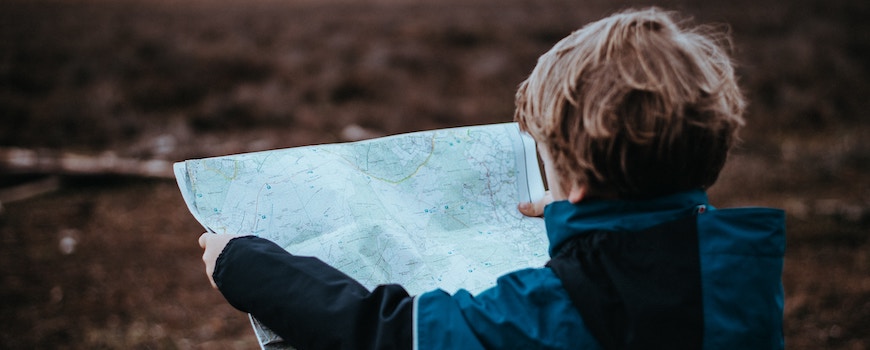 What to consider when choosing schools
Choosing the best school for your child can be a difficult and overwhelming decision, especially for first-time parents. As a parent, you want to ensure that your son will enjoy school, that his needs will be met and that the school will hold similar values to your own.
The cost of school fees plays an important role in the decision-making process. Are the fees realistically within your budget? A school that charges high fees does not necessarily mean they offer quality education. There are many high-value, low-cost schools, just as there are many low-value, high-cost schools.
Other key considerations include – how does the school perform academically? How do their ATAR results rank? Though the ATAR doesn't present a full picture of the academic quality of the school, it is still a factor to consider when comparing schools. Ensuring your son is emotionally and spiritually supported is as equally important as academic success. Does the school have experienced and knowledgeable educators? Will the class size ensure that your son will get the attention he needs?
The location of a school is another key factor to consider. A school that is relatively close to home or has easy access to public transportation will offer more convenience, especially when your son is able to travel independently. If the school is not close to home, is there school buses or an after-school service?
Other important questions you may wish to ask are:
Does the school have suitable facilities?
What learning programs are available?
Is there a boarding option available?
Are there extra-curricular activities that meet your son's interests?
Does the school have a strong pastoral care program?
These factors are important to consider as it ensures that your son doesn't just flourish academically, but that his physical and internal wellbeing is cared for as well.
How to decide between private or public school
The robust debate continues around private school versus public school, which is better? How do you decide? Ultimately, it comes down to personal choice. Each type of education provides different advantages and are suited to different families' lifestyles.
Students can benefit from a private school education for a number of reasons, largely through the advanced facilities and breadth of opportunities available. Generally, students have access to interactive learning spaces, state-of-the-art sporting facilities and an extensive library. Private schools often focus on staff development and distinctive extra-curricular activities.
Public schools also offer their own unique strengths. Notably, they are significantly more affordable than private schools. Though public schools are cheaper, you can still expect quality teaching staff, a range of opportunities and strong academic results. While private schools pride themselves on their academics, research shows that public schools can be equally, if not more successful when it comes to their students' success.
Ultimately, the choice between public school and private school comes down to personal preference and what's right for your family. Both schooling environments provide unique advantages that will support your son in different ways.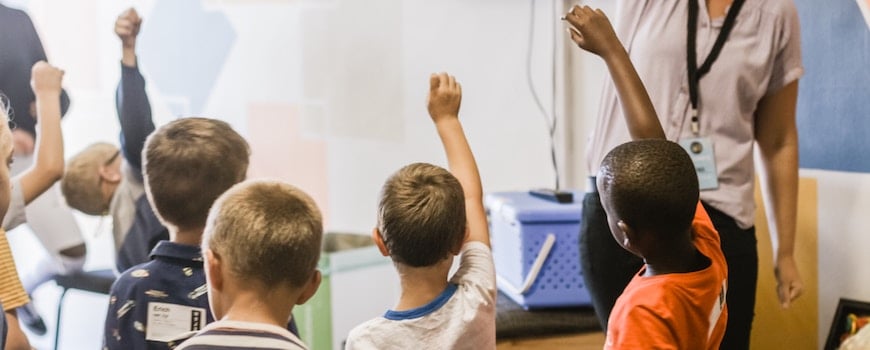 Choosing coeducation vs. single-sex education
Boys and girls develop differently, they are wired differently and therefore learn differently. Similar to the private versus public school discussion, coeducational and single-sex schools benefit students by meeting their specific needs in different ways. Choosing between coeducation and single-sex education is dependent on what environment you think will be best for your child, what will prepare them for life in the future and enable them to flourish academically, socially and emotionally.
A single-sex education engages boys in their individual learning styles and teaches them in a way they learn best; utilising their physicality and tapping into their energetic and competitive nature. Single-sex schools provide an environment for boys and girls to be themselves. In an all-boys environment, boys can construct their own identities and find out who they are in the safety of a single-sex context, away from an atmosphere of stereotypes and social expectations.
A mixed-gendered environment, however, benefits students because of the diversity offered. With boys and girls in close proximity, they learn to collaborate and learn from one another, facilitating respect, understanding and friendship. A coeducational context develops a boy's ability to socialise with the opposite sex; both boys and girls have different ways of expressing themselves, being in a mixed-gender school sharpens their communication skills.
Discover the art and science of teaching
Another factor that you may consider when it comes to choosing the best school for your child is their approach to pedagogy — the art and science of teaching. Oxford University Press have found that best practice pedagogy refers to a culmination of teaching, learning, assessment and curriculum, which all produce superior results among learners.
It is important to research a school's pedagogy as this gives you insight into how teachers, parents, school leaders and students work together to achieve a child's personal best. The best schools adopt a whole school approach to learning and put their students at the centre.
Quality teaching expertise and inspirational educators are vital in realising a school's pedagogical philosophy. Teachers must not only have good subject knowledge but also the skills and strategies to promote active learning and maximise student engagement. Make the time to talk to the teachers and ask questions. Find out about staff development and download any information from the school's website that will help you gather a broader understanding of their pedagogy. This will help you decide what school will best suit your son.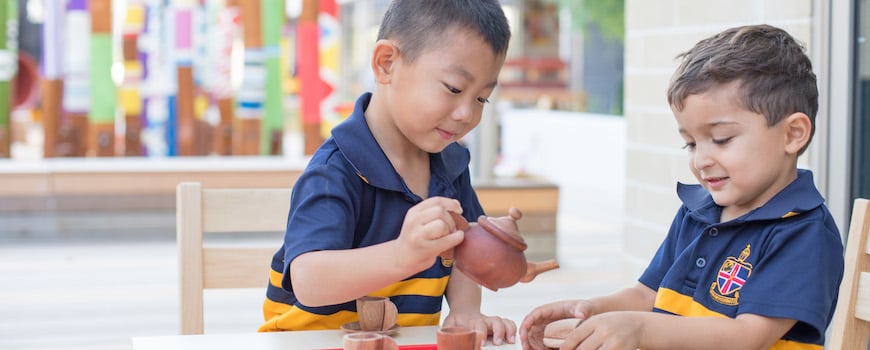 Shortlisting schools
There is so much information to absorb and so many things to think about when choosing the best school for your child. As you research potential school options for your son, initially through school website research and Prospectus information, it can be helpful to run through a checklist of considerations to help you in the process. Firstly, try and establish your views and priorities on different areas and compare this with what the school can offer. You can then list them in order of importance for your family.
The 'choosing a school checklist' includes areas such as:
Religious philosophy
Exam results
School pedagogy
Pastoral care
Private or public
Single-sex or coeducation
Academic excellence
Co-curricular options
Location
School community
Enrolment process
This will also help reveal any areas of concern or unknown information, and will give you the time to ask crucial questions and research further.
Narrow your shortlist of schools down further by seeing the school in action on a school tour. Perhaps the school offers a virtual tour? Experience the school for yourself and build upon your checklist. Does the school live up to the expectations communicated in the Prospectus? Are the staff knowledgeable and friendly? What are the extra-curricular options available? There are many things to look for on a school tour.
Not to be overlooked, check out the school's social media. This is a great way to gather insight into day-to-day school life. It can reveal core focus areas, highlight school achievements and connect you to the school community. Is your impression positive?
Finally, compare your final shortlisted schools and their strengths in line with your values, priorities, perceptions and findings, which is the best fit for your son?