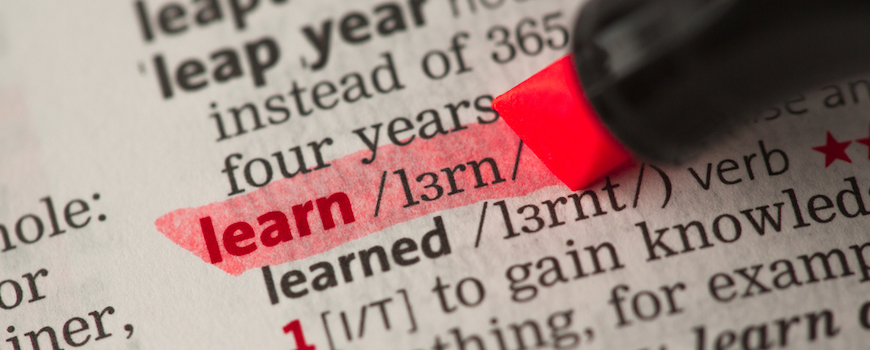 Academic excellence
Academic excellence is the demonstrated ability to achieve and excel in educational activities. While it is often identified with achieving high grades and superior performance, academic excellence is more than just getting good results. It is the maximum development of one's intellectual capacities and skills to make a positive difference to their community. Academic excellence matters because it is necessary for boys to cope with the speed in which knowledge, culture and society itself changes. They must develop habits of learning and an ability to effectively utilise information so that they may flourish in the future.
There are a number of ways students can achieve academic excellence, which ultimately depends on a boy's stage of development. For younger boys, being read aloud to is a great catalyst to encourage academic excellence. As they mature, so do the strategies. This can vary from creating an environment at home conducive to study, helping your son become more organised and skilled at time management, or developing his own personalised learning plan.
While there are many ways, one pathway to academic excellence is private school education. Many parents choose private school education for their children so they are equipped with the relevant skills to succeed in an ever-developing world. With a variety of options – boarding schools and day schools, single-sex and co-educational learning environments – there is a private school that suits your son. Along with many other reasons — enriched academic opportunities and greater subject choice; an array of co-curricular activities that allow students to flourish outside the classroom; and smaller class sizes that enable each student to have more face time with their teacher – all of which challenge boys to reach their full potential.
When it comes to academic success, as parents you play a key role in helping your son succeed at school. The most effective way to do so is by being engaged in your child's education. This is not just the role of the teacher; prepare children for the school day by providing sufficient nourishment and rest, create a suitable learning space at home, teach time management and organisation, and help develop positive study skills. There are many ways in which you can motivate your children in school.
Pedagogy
The term Pedagogy which can often be mis-understood is also one with many definitions; ranging from the methods of teaching, teacher's content delivery, to what teachers do to influence learning in others. Simply put, pedagogy is the art and science of teaching. There are a number of factors that affect a teacher's pedagogical approach, such as their own preferences, their past teaching experiences, the classroom environment and the culture of the school. A teacher with good pedagogical processes connects with their students, empowers them, teaches them and guides them to succeed.
Pedagogy is important as it helps shape good educators, supporting personal development and continual improvement.Successful schools have their own specific pedagogy that is aligned with a whole school approach that ensures teachers, parents, students and school leaders can work together to motivate children to learn. This facilitates academic excellence and encourages positive learning outcomes.
Teaching
The research is clear, quality teaching has a direct impact on positive academic outcomes. It suggests that the quality of a teacher accounts for 30% variance in student performance. Though many elements contribute to academic performance, including quality of sleep and family life, teachers have the greatest affect on student success.
It is important to highlight that the 'best' teachers aren't necessarily the ones who are most qualified, but rather the teachers who are capable of inspiring, connecting with and bringing the best out of their students, regardless of their academic abilities. Relationships are key; students will work harder for a teacher they respect, even if they demand more or expect higher standards.
Programs
Students that are recognised as being gifted and talented in the classroom, demonstrate academic excellence. Gagné's Differentiated Model of Giftedness and Talent, a model widely used within Australia, makes a clear distinction between the terms 'gifted' and 'talented.' Giftedness designates the possession and use of untrained superior natural abilities, whereas talent refers to the mastery and development of these abilities. In both instances, individuals are considered to be gifted or talented if they fall within the top 10% of their same aged peers. Many schools offer gifted and talented programsthat deliver an appropriately challenging curriculum to encourage students to reach their full potential.
The Council of International Schools (CIS) recognises educational institutions that have achieved high standards of professional performance in international education by awarding a CIS International Accreditation. It is global symbol of excellence in education, demonstrating that the school focuses on the quality of teaching, student learning, student safeguarding and wellbeing.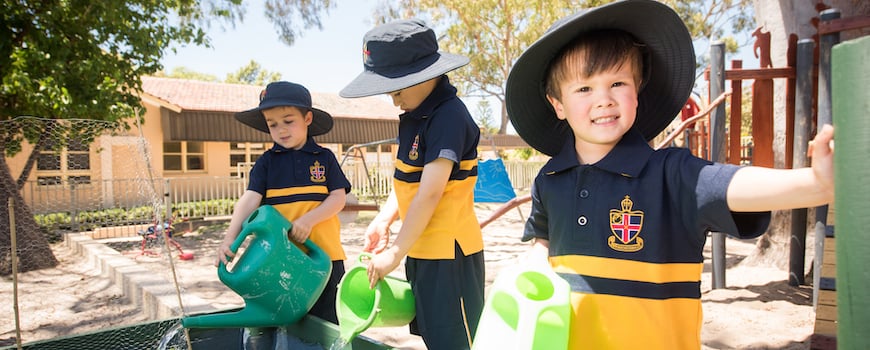 Facilities
The 21st century challenges old beliefs of learning including the environment in which learning takes place, provoking the question, "What does the ideal learning space look like?" Experts suggest that the modern classroom must be reimagined; facilitating collaborative work environments and the presence of technology. The right learning environment can truly help your son to excel. Not only does an inviting classroom environment encourage boys to feel welcome and safe, it has a big impact on their learning.
Individuals learn in different ways – some by talking, some by listening, some by experiences and some by visualising. A good learning environment is able to facilitate for all different types of learning styles to help students achieve their best.
Examinations
Examination results are often used as an indicator of academic excellence and school performance with many students aiming to reach tertiary education. There are a number of different academic pathways to tertiary education, but perhaps the most popular pathway is through the Australian Tertiary Admission Rank (ATAR). ATAR is defined as a number between 0.00 and 99.95 that indicates a student's position, relative to all students in their age group. Students acquire this number based on their performance in a two-year high school program. Different university courses require certain ATAR results in order to 'qualify' for a place.
Though ATAR has been the 'traditional' way of entering tertiary education, there are some inadequacies to it. One of the criticisms of ATAR is that it can affect boys' learning in a negative way. Instead of choosing subjects they enjoy or that relate to interests, students can end up choosing 'easier' subjects in the hopes of getting a better exam result.
However, there are ways to combat the pressure of ATAR and it is important to remember that there are other pathways to get into tertiary education. Not receiving the desired ATAR results – or choosing not to participate with ATAR altogether – does not mean students can't pursue tertiary education. Alternative pathway include Vocational Education and Training, which focuses on teaching practical skills for work, allowing high school graduates to enter higher education – or even join the workforce right away.